Follow Me on my You Tube Channel for Workouts and Pro Moves Kev3but@gmail.com
Our Redeemer Lutheran Church
7611 Park Lane
Dallas, TX
We Help student athletes gain the skills and fundamentals through
various types of training.

Private Training: In our
PRIVATE training the student athelete receive one-on-one individual
attention from our Skilled Coach. During "PRIVATE" lessons we gear our focus
toward providing the student-athlete with the opportunity to develop individual
skills that are often neglected during team practices. Each lesson is
specifically designed for the spotlight student-athlete.


The main focal points include improvements in the following areas:


· Shooting (mechanics and technique)


· Ball handling and court awareness


· Foot quickness


· Jumping angles


· Defensive stance/slides

Semi Private Training:
smallgroup (2-8 participants) in a 60 minute session in which each student-athlete will be partnered and scheduled under the direction of coaches within the program. Partner and Small Group trainings enable each student-athlete to
compete against other "like" players at their same skill level. There is a
strong emphasis placed on identifying weaknesses and gaining results through a
series of disciplining and challenging competitions against similar student-athletes


Team Training: sessions
provide everything from 1-on-1, 2-on-2, 3-on-3 and 5-on-5 training so that
student-athletes will be prepared to play team basketball. This training will
emphasis open court awareness and running lanes, basics on how to attack the
zone defense, and understanding how to become a much better team player. We will not be teaching our student-athletes plays but we will teach each of them how to play! Student-athletes will be given instruction in responsibilities, roles and guidelines to build a LEADERSHIP FOUNDATION that is necessary during game time.


Open Skills Sessions: Are drop in Sessions that are
available upon RSVP. Each session focuses on Different Aspects of the Game Like Shooting, Ball Handling, Defense/Athleticism, and General
Workouts.


If you are interested in any of our training opportunities, have
any questions or want to be added to our mailing list for availability please
email Kbutler@3-dsports.org

Prices and Times will be given via email.


3-D sport has developed several customs drills and has state of
the art Equipment.


Dr. Dish- Our machine allows you to get up hundreds of
shots in minutes and rebounds and passes to you with various preset drills. The Machine is customizable with the speed of pass and pressure of the pass.
This machines allows 3-d Sports to examine you're shot and correct any
deficiencies.


Silent Players: Our 6footer, 7footer and half man, help simulate
real competitors on the court and make you work hard to find the rim and get a
good shot.


Dribble Mac's:
Our newest product helps to work on dribbling up and executing a low crossover dribble.
The apparatus helps the student athlete become a better ball handling in
tight situations.


Jumpsoles/ Plyometric boxes: Helps the basketball player become more
athletic and explosive minimizing the time on the ground and increasing the
vertical jump. They also help with
speed , strength and quickness.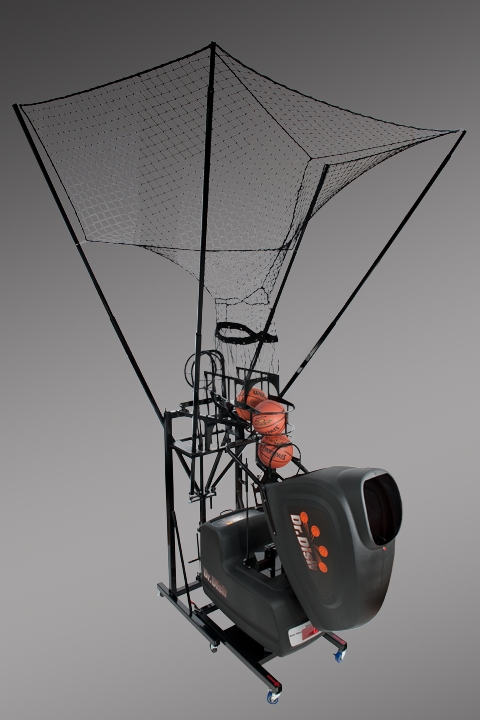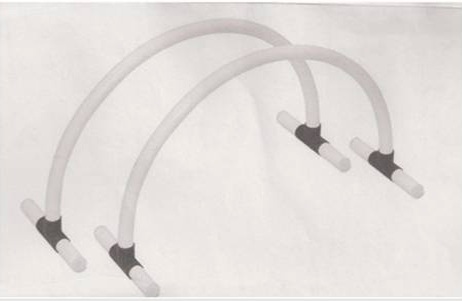 ESPN Recruiting Nation
Training


At 3-D Sports we have diligently studied what the
experts are looking for in each position of the game of basketball.
ESPN Recruiting Nation breaks Down Positions as
follows.


Chris I would like a Link where people can click on
each one of the positions to get a description of what college Coaches are
looking for. All of this material
is Gathered from ESPN Insider.

Point Guard: Great
point guards are hard to find

With all the talented high school
basketball players in the country, it is amazing that the toughest player to
find is a true point guard. Ask college coaches what position they covet the
most, and most will say a point guard who can ignite the fast break, run his
team, break any full-court press and create at the end of the shot clock.


Point guard is the most difficult position to play on the court. Like a
quarterback in football, the point guard must be aware of all the elements of
the game. He must be able to initiate his team's offense while taking care of
the ball and making sure all of his teammates are aware of their
responsibilities. The best point guards think pass first and can create scoring
opportunities for the players around them while still being able to score
themselves.

This position requires a player who is mentally tough,
demonstrates leadership skills and is an excellent decision-maker. The point
guard is an extension of the coach, and it is imperative for a
championship-level team to have a point guard who has those qualities. Point
guards can control play at the collegiate level, especially at tournament
time.

There are many different types of point guards in the NBA, ranging
from Jason Kidd to Steve Nash to Chris Paul. Each of these big-time point guards
has displayed either in college or in the NBA a very unique skill: They make
everyone around them better. That is what makes them great.

Point Guard
Grading System


Recruiting Nation will evaluate point guards on the
following criteria:
1. Speed and quickness: Do they show the speed and
quickness to push the ball in transition and be able to get the ball deep into
the paint at will? Do they have the lateral quickness to defend quicker opposing
point guards and keep them from penetrating to the rim?

2. Size: Although
this position has some flexibility with size, it is extremely helpful to have
point guards with size and length to go with their speed and quickness.


3. Ballhandling: The point guard must be the best ballhandler on the team and be
ball tough. Does the prospect have the ballhandling skills to run a team,
whether it be in the fast break, half court or against full-court pressure?
Does he have the ability to advance the ball quickly with 2-3 dribbles or one
quick advance pass?

4. Passing and court vision: Does the prospect get
his teammates involved and make others around him better? Does he see the floor
and have the vision to see the open man and deliver the ball at the correct
time? Can he deliver the ball and set up his teammates for easy shots? Can he
feed the post? Does he know who his scorers are and how they like to receive the
ball?

5. Scoring/shooting: Can the player get to the rim, score or get
fouled and get to the free-throw line? Can he shoot the ball well enough to keep
the defense honest? It is hard to coach with a point guard who can't shoot, but
point guards who can run the pick-and-roll, especially at the end of the shot
clock, and stick the perimeter shot are hard to defend.

6. Decision
making: What is the player's assist-to-turnover ratio? Does he have the ability
to make split-second decisions in a fast-paced game? Does he know how to control
tempo -- when to push the fast break or when to slow it down and run the
half-court offense? What is the player's court awareness? Does he understand
situational basketball, such as time and score, the shot clock, etc.?

7.
Leadership: Does the point guard possess the ability to lead the team on the
court? Can he be an extension of the coach? Will the players follow him? Does
he have the ability and poise to lead the team when they are dealing with
adversity?

Shooting Guard


Shooting guards must score and defend

There are many names
for this position: Shooting guard, two guard or even off guard. But they all
require one thing -- a player who can score, and ideally someone who can score
in as many ways as possible. College coaches covet a two guard who can shoot the
ball with range (from 3-point distance), drive the ball to the rim and also show
a mid-range game.

A shooting guard needs to have size, length and
athleticism. If he has good strength and power, that is an added bonus. Ideally,
a shooting guard is a good ballhandler and passer who can relieve pressure from
the point guard.

There are two offensive factors that separate the good
shooting guard from the great one. The first is whether he can shoot on the
move. If a shooting guard can knock down the open standstill jumper and also
shoot off movement and screens, he becomes very dangerous. The second factor is
whether a guard can create his own shot. If he has deep range and can create his
own shot off the dribble, he becomes a very difficult matchup.

A shooting
guard must be able to defend. There are so many talented guards in every league
in the country that it is imperative for a two guard to be able to defend his
position. He must have good lateral quickness to stop the drive, be able to run
and fight through screens and be tough-minded enough to work for 40 minutes to
guard the position.

Good guard play is essential in college, and
top-flight guards can dominate during the NCAA tournament. Guards who can shoot,
handle and pass can control a college game.

The shooting guard position
in the NBA has many high-profile players. Michael Jordan played primarily as a
two guard. He is an example of a player who could do it all: Shoot, drive,
create and defend. Reggie Miller, Ray Allen and Michael Redd are examples of the
"catch and shoot" shooting guards. Richard Hamilton is a "catch and shoot" guy
who also can take you off the dribble and has an excellent mid-range game, while
Kobe Bryant is more like Jordan, since he can shoot, drive, create and
defend.

Shooting Guard Grading System


Recruiting Nation will
evaluate shooting guards on the following criteria:
1. Scoring: Does the
player have scoring versatility? Can he score from the perimeter and also drive
the ball to the rim? Can he penetrate and get to the foul line? Can he create
his own shot when the offense breaks down or the shot clock is running down?


2. Shooting: How deep is the player's range? Can he shoot the 3-pointer? Can
he shoot off the move (catch and shoot)? Can he take his man off the dribble and
score with a mid-range game?

3. Size and strength: How tall is the
prospect? What kind of length does he have? How strong and physical is he?


4. Defensive toughness: Does the player have the physical and mental
toughness to defend some of the top scorers in the game? It is imperative
to be able to defend at this position.

5. Ballhandling and passing: Can
the prospect handle the ball and be a complementary ballhandler against
pressure? Can he pass, finding the open man either on the break or on drives or
double teams?

6. Athleticism: What type of athlete is the player? Can he
only shoot the perimeter shot, or does he have the full complement of speed,
lateral quickness, running ability and jumping ability needed to run the break,
defend in the half court or full-court press?

7. Mental toughness: Does
the player posses the mental toughness to take the big shot? If he misses five
shots in a row, does it affect his game? Does he have the poise to step to the
line late in the game and knock down free throws?

Small
Forward


Versatility is key for small
forwards

The small forward position is probably the most diverse
position in basketball, with many different types of players filling the role.
Many times, the small forward is the most athletic player in a team's starting
lineup. He must be athletic enough to defend his position, fast enough to get
out on the break and strong enough to rebound the ball.

A small forward
must be able to defend. He must be athletic, strong and tough-minded enough to
guard many excellent one-on-one players. Versatility is also important for a
small forward. If he can guard his position and also move over and guard either
shooting guards or power forwards, he gives his coach more options and his team
a better chance of winning.

Small forwards need to be able to score and
do it in different ways. Some small forwards can shoot and stretch the defense,
some are slashers -- guys who can drive the ball to the rim and score or get
fouled -- and some are bangers, who utilize their strength and athleticism to
score in the paint and on the glass.

Small forwards who can pass and
handle give a team three ball-handlers to attack in the half court, making it
almost impossible to press or trap.

Small forwards who can rebound at
both ends of the court are extremely valuable. Small forwards may not be as big
as power forwards or centers, but some are great rebounders because they are
athletic and have a tremendous nose for the basketball.

The small forward
position in the NBA may one of the most valuable positions on the court. Players
like Paul Pierce, Carmelo Anthony, Ron Artest and Shawn Marion are all
different, but each has tremendous versatility and can score in different ways
and defend to some extent while also rebounding their position.

Small
Forward Grading System


Recruiting Nation will evaluate small forwards
on the following criteria:
1. Scoring: Can the player score in different
ways? Can he shoot it or put it on the floor and create his own shot? Is he
athletic and physical enough to score in the paint or in traffic?

2.
Athleticism: What type of athlete is this prospect? What is his vertical leap,
length and quickness? Can he get out on the fast break and finish at the
rim?

3. Shooting: What type of shooter is the player, and can he stretch
the defense with his perimeter shot?

4. Defending: Does the prospect have
the strength, quickness and toughness to defend one of the most difficult
positions on the court?

5. Ballhandling: Does he have the ability to
dribble and pass against pressure? Can he grab a rebound and push the ball on
the break? Does he make good decisions?

6. Rebounding: Does the prospect
have a quick jump? Does he have the toughness to mix it up on the glass at both
the offensive and defensive ends of the court? Does he have a nose for the
ball?

7. Versatility: Does the player have the versatility to move over
one position and guard either a shooting guard or a power
forward?

Power
Forward


Good PFs blend muscle with finesse

The power forward
traditionally has been a player with size and strength who plays in the high or
low post. Power forwards, known as the "four" in position-numbering short-hand,
can either play with their back to the basket in the low post or facing the
basket if they step off the block or come up to the high post.

However,
since the introduction of the 3-point line, many power forwards have begun to
play farther from the hoop and developed into excellent shooters who can put a
lot of pressure on the defense. In addition, if a power forward can handle the
ball a little and can pass, he becomes a very valuable offensive weapon.


The premier power forwards are tough, rugged and love physical contact. In order
to be a high-level college or NBA power forward, a player must be able to go to
war in the paint. Whether it be boxing out and going to the glass, posting up
deep in the lane or protecting the rim on drives, players who control this area
of the court usually create victories for their teams.

Good power
forwards have a low-post game, exhibiting the ability to physically post-up and
call for the ball and have good hands to receive it. A high-level player can
operate on both the left and right box and has developed one or two offensive
moves to use when he catches the ball.

A post man who can step out and
shoot the ball from 15-17 feet provides an added dimension. Coaches utilize many
pick-and-rolls and pick-and-pops now, and if a power forward can shoot the
pick-and-pop shot, he becomes a valuable weapon.

Power forwards are one
of the most important lines of defense because they are so close to the basket.
The four must be able to defend the low post and not let his man catch it deep
and score easily in the low-post area. In addition, big forwards must protect
the paint and not let guards and wings drive the ball to the rim. If a power
forward has good height and length, it comes in handy, allowing the defender to
go after and block shots around the hoop.

Rebound, rebound, rebound.
Power forwards must be able to rebound the basketball. Dennis Rodman made a
living in the NBA with just one skill. He was the league's best rebounder
because of his relentless pursuit of the basketball. In order to be a big-time
rebounder, a power forward must initiate contact and not back down from the
physical play on the glass. If a power forward can go out and get you 10
rebounds a game, he is doing a very good job.

In the NBA, Karl Malone was
an example of a prototypical power forward. Strong and powerful, he could score
inside, run the pick-and-roll or defend and rebound at a very high level. In
today's NBA game, Elton Brand is more like Malone, while Kevin Garnett, Dirk
Nowitzki and Tim Duncan are examples of versatile big men who can score inside
but also step away from the hoop and make something happen.

Power Forward
Grading System


Scouts Inc. will evaluate power forwards on the
following criteria:
1. Toughness: How tough is the prospect? Does he love
physical contact? Is he willing to go to war on the low blocks and in the paint?
Does he back down to anyone?

2. Scoring: Does he possess a low-post game?
Does he know how to get deep low-post position and hold it? Does he have good
hands, and can he catch the ball? Does he have a low-post repertoire with moves
and counter moves? Can he handle a double-team, and how does he react?

3.
Shooting range: Can he step out and shoot the 15-17 foot jumper? Does he have
3-point range? Can he run pick-and-rolls and pick-and-pops and knock down the
open shot?

4. Defending: Can he defend his position? Whether he is
playing a tough inside player or a perimeter big man, does he understand how to
defend? Is he willing to mix it up inside around the basket?

5.
Rebounding: Does he love contact when the ball goes up, or does he shy away from
it? Can you see this prospect being a high-volume rebounder?

6. Feet and
hands: How good are his feet? Is he fast enough to get where he needs to be? Is
he fast enough to run the court on the fast break? Does he have soft hands? Does
he catch everything thrown at him, or does he struggle to catch the ball?


7. Versatility: Can he do more than your typical post player? Can he handle
or pass the ball? Can he guard a center in a pinch? Can he step away from the
basket and knock down the 3-point shot?

Center


Classic C prospects a rare commodity

Any basketball coach
would love to have a 7-foot center who can lead his team to the Final Four.
However, those kind of players are hard to find, and very few have the skills to
lead a team that far.

The center position is normally the tallest player
on the court, but a quality center is not only tall but also strong and
athletic. A center who can run, move his feet laterally and has good hands is
hard to find. A center must love physical contact in order to play in the
paint.

A center's primary role is to protect the basket defensively by
not letting his man catch the ball in the low post and score easy baskets. In
addition, he must patrol the paint and not let opponents drive the ball to the
basket. He must move his feet and stop penetration with his length and body
position. If that does not deter the opponent, he must be an aggressive
shot-blocker.

On offense, a good center must have a low-post game. He
must be able to play with his back to the basket and have several moves,
including a drop step, a jump hook and an up-and-under to score around the
basket.

A center must be able to rebound. Controlling the glass is one of
the key requirements of a center. He must have a nose for the ball and be able
to block out and clear the glass on missed shots by the opponent.

There
are not very many true centers in today's NBA.

Although everyone covets a
big center, relatively few -- Bill Russell, Kareem Abdul-Jabbar, Bill Walton,
Willis Reed, David Robinson, Hakeem Olajuwon and Patrick Ewing -- have been able
to lead their teams to either NCAA or NBA championships.

Center Grading
System

Recruiting Nation will evaluate centers on the following
criteria:

1. Size and strength: Does the player have the size and
strength to play in the low post? Does he have the length to be a shot
blocker?

2. Scoring: Does he have a low-post game? Does he know how to
post up on the low block, call for the ball and seal his man? Does he have good
hands, and can he catch? Does he have a low-post repertoire -- drop step,
up-and-under and jump hook? Can he go to his right and left with those
moves?

3. Rebounding: Does he have a nose for the ball? Is he a quick
jumper? Will he make contact and keep his man off the glass? Can he be a
high-volume rebounder in college (10 or more per game)? What type of offensive
rebounder is he?

4. Physical toughness: Does he love physical contact, or
does he shy away from it? Will he knock opponents down if they try to get to the
rim?

5. Athleticism: Can he run the floor? What type of lateral quickness
does he have? Can he move his feet and get where he needs to be both offensively
and defensively?

6. Passing: Can he pass on the perimeter or in the post?
Can he pass out of the post and re-post? Can he handle the double-team in the
post, read and make the appropriate pass?

7. Shot-blocking: Is he
aggressive defensively, and does he have a knack for blocking shots? Does he
have enough of a defensive shot-blocking presence to alter shots in the
lane?


We Help student athletes gain the skills and fundamentals through
various types of training.


Private
Training: In our PRIVATE
training the student athelete receive one-on-one individual attention from our
Skilled Coach. During "PRIVATE" lessons we gear our focus toward providing the
student-athlete with the opportunity to develop individual skills that are
often neglected during team practices. Each lesson is specifically designed for
the spotlight student-athlete.

The
main focal points include improvements in the following areas:


·
Shooting
(mechanics and technique)


·
Ball
handling and court awareness


·
Foot
quickness


·
Jumping
angles


·
Defensive
stance/slides